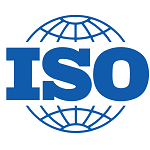 45001 Health & Safety
9001 Quality
14001 Environment
Virtua put service excellence at the centre of each solution. Through this ethos, we advise on the most effective approach to overcome challenges – giving our enterprise clients a partner they can rely on every time. We strive to maintain – and enhance – the high quality our clients have come to expect.
Each project and service we deliver is under continuous improvement, meaning we can deliver and support innovative solutions which give you the edge on both your balance sheet and competition.