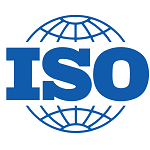 45001 Health & Safety
9001 Quality
14001 Environment
Virtua ensures Service Excellence at the centre of all our solutions. Delivering projects right first time, on budget and to the highest specification.
Virtua is committed to creating safe and healthy working environments for all members of our team. We uphold the application of good health and safety practice in the design, co-ordination and project management of all construction and maintenance activities.
Instant access to Competencies
Instant access to Risk Assessment and Method Statements
Instant access to Client Technical documentation
TBT (tool box talks)
Ability to report site issues instantaneously to QHSE Department
Completion of Site Audits ability to take and upload photographs instantly
See more about our DRA App in the video opposite.