Feeder & Combiner Install and Decommission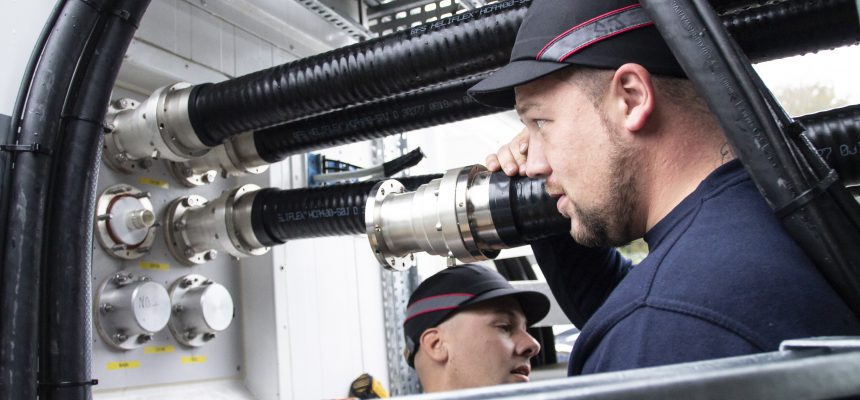 Our expert Broadcast engineers have been installing Feeders and Rigid line at a broadcast site in the South of the UK. This project is apart of the P700 Program, designed to help free up bandwidth in order to make way for 5G.
Along with the Team Leader and Project Manager between 6-8 engineers have been working at the site for 6 weeks.
The team were installing temporary air space feeders and rigid line from transportables to the existing combiner room. These temporary solutions now in place, will mean that work can begin on the existing combiners to be tuned into a different frequency to make space in the RF spectrum. Once works are complete the temporary solutions will be decommissioned and the trans-portables deployed to another site.
The project presented some challenges along the way from the rural location of the mast. The team had to overcome issues with the weather, the terrain and from the local residents – namely cows!
This temporary solution will mean that works can be carried out to tune the existing combiners without having loss of services. Our customer can keep broadcasting without the public even knowing that the project had happened.