SUPERFAST WIRELESS CONNECTIVITY AT FELIXSTOWE PORT
UK TRADE THROUGH THE PORT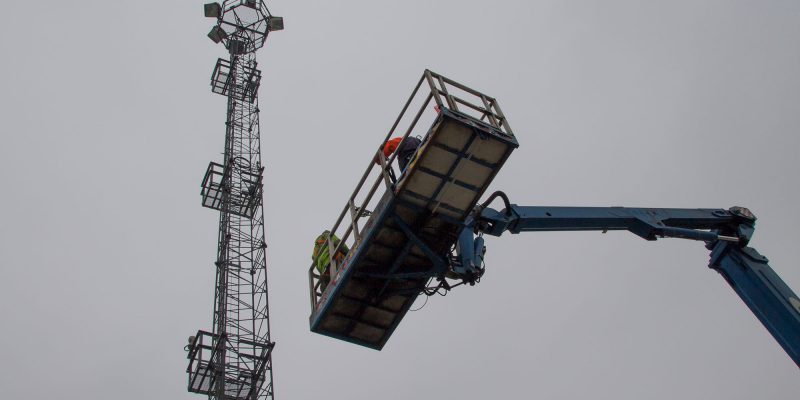 Virtua were selected by UK Broadband "UKB" as their primary partner to design and deploy a new high speed communications system for the busiest port in England, Felixstowe, and its sister port Harwich.
Virtua's experienced project managers then led an in-house team of rigging, build and electrical engineers to install the solution and deliver the agreed wireless infrastructure at each port.
One element of the solution delivered by Virtua was the provision of two high capacity microwave data links between Felixstowe and Harwich, over a distance of approximately 3 miles. Delivery of these links also involved solving the challenge of connecting one side of the river Orwell estuary to the other. These data links were designed to provide resilience. Both ports are at risk of serious operational and financial impact if the main optical fibre backbone should fail, and the link system installed by Virtua provides the necessary disaster recovery solution.
Virtua's solution provides blanket LTE (high speed data transfer using 4G technology) capability throughout the port. This, in conjunction with the new UK Broadband LTE system, allows high-speed data communication between cranes, ships, vehicles and other port users, both to one another and back to the main operation centre. The new wireless data network keeps the port productive, with faster and more efficient transfer of data.