Central London – FTTH MEWP Installation
Working on behalf of our customer we were tasked to install a full FTTH (Fibre to the Home) solution at this London based housing estate. 
First built in the 60s, The Estate comprises of 11 buildings with 340 dwellings.
Our team have been on site since early this year with works including;
Fibre Splicing
Cable Running/Pulling
MEWP Works
Civils
Trunking
Whilst on site our team discovered several blockages in the underground network cabling. Due to factors such as collapsed ducts, tree roots or water damage. These underground networks provide connectivity between the buildings of the estate, therefore our teams then had to locate the issues, dig down and fix the ducts.
Working so closely near residential homes our engineering team have had to take extra care and precautions. All works have been clearly barriered and pedestrians rerouted. Following this our team made sure to keep their noise pollution to a minimum with no loud works pre 9am or after 4pm.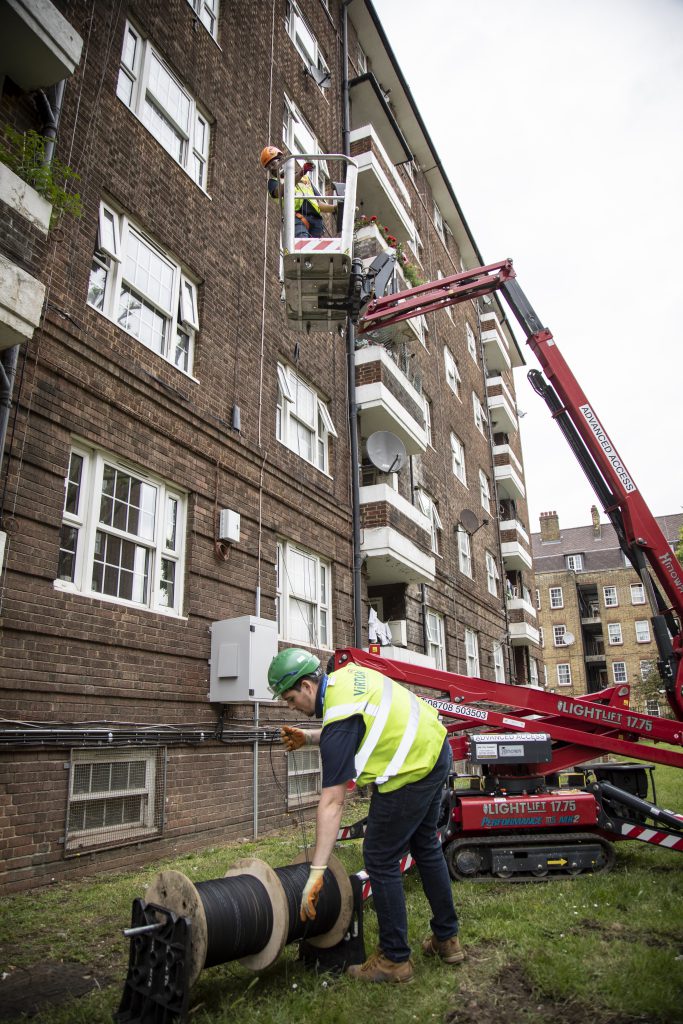 With the installation now complete, this has enabled our customer to arrange for the final installation of the drop cables into customers properties.
Residents at the Estate can now benefit from our customers ultra fast broadband as their internet provider, where 40mbps, 200mbps or 1gbps options can be selected for their services.