Ultrafast Fibre Install Avondale, London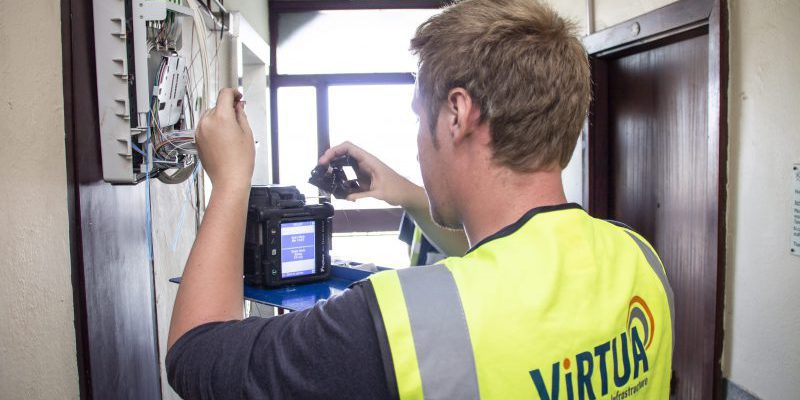 As a part of our ongoing partnership with one of London's leading fibre based service providers, Community Fibre, we were deployed to install their ultra-fast network within the Avondale Estate in London.
Consisting of 15 blocks, Avondale Square is the largest City of London Corporation housing estate.
Over a 12 week period Virtua have been onsite at Avondale installing Community Fibre's – FTTH (Fibre to the home) GPON (Gigabit Passive Optical Network) solution across the entire estate.
Commencing at the OLT (Optical Line Terminal) the site has been cabled throughout. This has involved the installation of various versions of containment and new ducting for main feed cables to provide network connectivity between the blocks.
The drop cables have been spliced into multiple splitter boxes, which have been strategically installed to provide connectivity to every door, or rear window of each property. All feed cables and splitters have been verified and fully tested to ensure signal losses are minimal.
The project involved both working at ground level and on rooftops. As such Virtua adhered to strict H&S policies to ensure that our engineers worked safely and with minimum disruption to the residents.
With the installation now complete, this has enabled Community Fibre to arrange for the final installation of the drop cables into customers properties.
Residents at Avondale square can now benefit from Community Fibre's ultra fast broadband as their internet provider, where 40mbps, 200mbps or 1gbps options can be selected for their services.